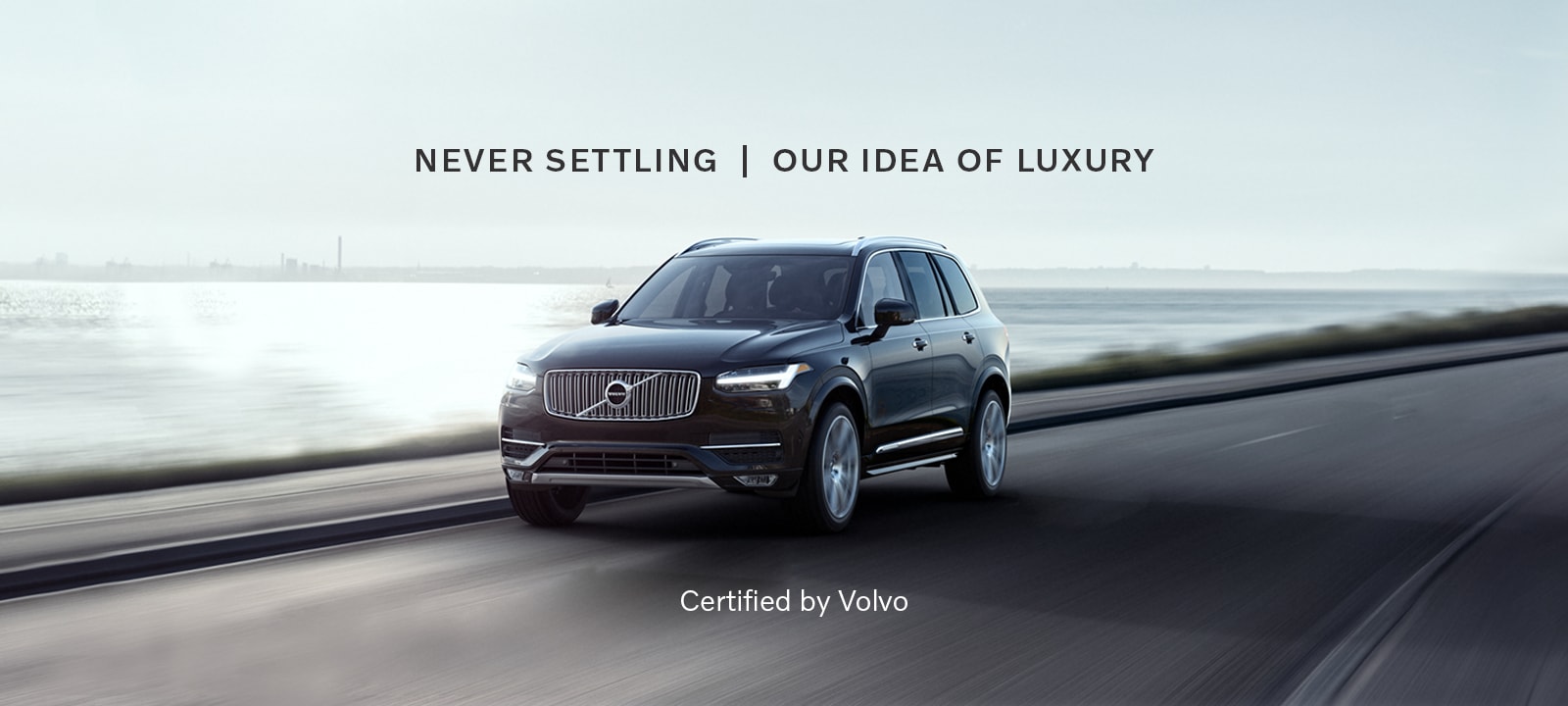 *all pricing is for retail purchases only



For greater peace of mind in purchasing a pre-owned car, shop our Certified Pre-Owned Volvo inventory at Volvo Cars Tampa 
Nowadays, it can seem like used luxury cars are practically a dime a dozen at dealerships from Wesley Chapel or Riverview to Brandon, FL. However, while these types of pre-owned vehicles are ubiquitous and attractively priced, they can present something of a "buyer beware" situation. 
You see, when you opt for a pre-owned luxury car, whether you buy from a private seller or a dealership, you'll often have to settle for buying "as-is", with all the benefits and underlying maintenance problems that might entail. 
So, if you're looking for greater peace of mind and assurance of overall quality, we think you'll want to follow many of your friends and neighbors from nearby Lutz and Brandon, FL in shopping for a Certified Pre-Owned Volvo with us. 
What are the benefits of choosing a Certified Pre-Owned Volvo car? 
In short, the benefits of going with a CPO Volvo vehicle are numerous to say the least. Volvo only accepts the cream of the crop to its Certified Pre-Owned program, meaning only pre-owned Volvo cars with less than 80,000 miles are eligible. 
Once admitted for certification, a pre-owned Volvo car must pass muster on a rigorous battery of testing on 170 points throughout the vehicle. From road testing to the feel of the buttons on its center console, no detail is to great or small to go unchecked. On top of that, the vehicle must pass a comprehensive CARFAX vehicle history report to become a Certified Pre-Owned Volvo. 
However, Certified Pre-Owned Volvo cars provide many benefits even beyond all the work that goes into certifying them before they hit our Tampa, FL dealership's showroom floor. They also come with a a factory-backed 5-year Certified Pre-Owned Limited Warranty with unlimited mileage and a $0 deductible for all warranty visits, complimentary 24/7 roadside assistance, trip interruption benefits, and even emergency towing if you need it. 
Best of all, even with all these perks, our Certified Pre-Owned Volvo cars are still more competitively priced than many of the new luxury cars for sale around the greater Tampa area, so you can enjoy bot peace of mind and great value in your purchase. Stop by Volvo Cars Tampa today to step into the world of possibilities that owning a Certified Pre-Owned Volvo can afford you.