New Volvo S60 for Sale in Tampa, FL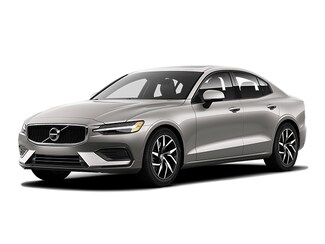 If you're looking for a new luxury car that is stylish, refined, and fun to drive, then the new Volvo S60 could be a great fit for you. The Volvo S60 has a sleek, eye-catching style that you'll love to show off, along with a comfortable and feature-packed interior for your enjoyment. She also offers energetic performance and a smooth ride. We have a number of new S60 models for sale at our Tampa Volvo dealership serving Riverview, FL, and you can learn more about them below.
View Inventory
Volvo S60 Financing
Where is the Volvo S60 battery?
If you're wanting to know where the main battery is located, it won't be too tough of a search. The main support battery in the Volvo S60 is located in the engine compartment. Pop open the hood and you'll find exactly what you're looking for up front. This battery helps your Volvo S60 perform at the highest level and is essential to the car's powering on and off.
How many batteries does a Volvo S60 have?
Cars like the Volvo S60 luxury sedan are equipped with the Start/Stop button function instead of a traditional key-activated setup. Volvo Cars models that have a Start/Stop button owe their power to two 12 V batteries. The first battery is a strong, hearty starter battery that helps start up the car. The second support battery in the Volvo S60 helps facilitate the various steps that happen rapidly during the sedan's Start/Stop function. Without these two batteries working together, the Volvo S60 wouldn't be the top-tier luxury sedan she is.