Volvo Finance Center In Tampa, FL
Find Affordable Payment Plans for Your Luxury Vehicle
at the Volvo Cars Tampa Finance Center in Tampa, FL
After you compare the Volvo XC60 vs. Volvo XC90 differences and pick a trim that checks all the boxes, our Volvo financial services team will help you compare car finance rates and choose the best way to buy a car for you. When you finance a new car, it's a significant purchase. You want to feel like you made an informed decision. That's why the team in our Volvo finance department will take the time to answer your questions and help you explore all of your options.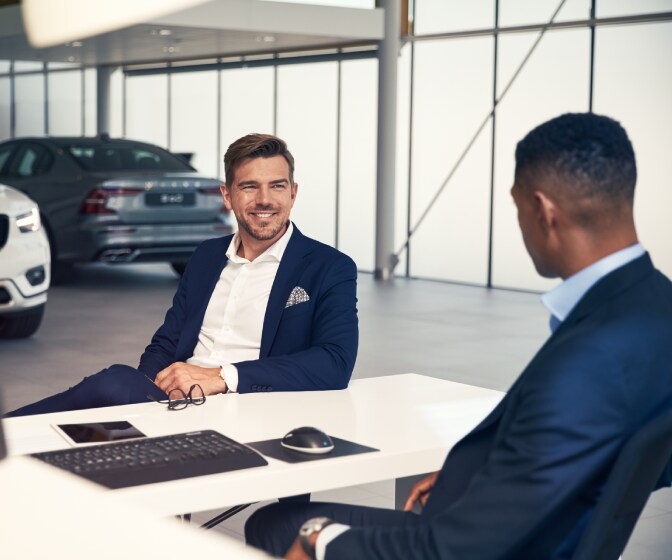 Buying vs. Leasing
Some of the most common questions we hear in our Volvo financial services department are about the differences between leasing vs. buying in Tampa, FL. It might feel overwhelming if you're comparing our current lease deals on new Volvo SUVs and finance specials on new cars. Thankfully, our Volvo financial services team is here to show you how buying compares to leasing.
Our Volvo lease and finance deals offer different benefits to suit different drivers' needs. Choosing between buying and leasing is simply a matter of understanding the benefits of each purchasing strategy and picking the option that matches your preferences.
For instance, do you drive more than 10,000 miles annually? Most lease deals have mileage restrictions to keep the mileage down when you turn in your lease. If you rack up the miles yearly, it's probably better to finance.
Bad Credit Financing in South Florida
If you're ready to finance a used car but have a credit score below tier one, you might have difficulty getting approved for credit. The difference between our dealership and other bad credit car dealerships out there is that we want to help you get approved for used car financing.
The first thing to do when trying to get approved for a bad credit auto loan is to apply for financing. After our finance department learns more about your credit history and the events that led to your less-than-perfect credit score, we'll be better equipped to help your unique situation.
When you need bad credit financing on used cars under $10,000, get in touch with our dealership. There's no need to let a recent divorce, bankruptcy filing, debt collection, or repossession keep you off the road. Our team is here to help.
We can also point out ways to boost your credit score and get back into tier one. Paying off your car loan on time each month is one of the better ways to raise your credit.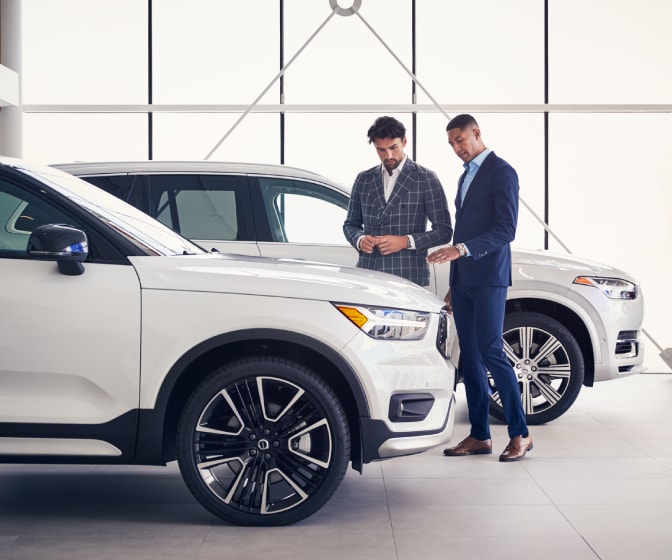 Sell Your Car For Cash
One way to lower the price of a new or used car is to trade in your current vehicle at the time of purchase. By applying the value of your current vehicle to the price of your next Volvo vehicle, you can lower the amount of money you're borrowing to pay for the vehicle.
By reducing the price of the vehicle, you can reduce your monthly loan payments. For a complimentary auto appraisal, you can submit a value your trade form through our website or in person at our dealership. We need some basic information about your vehicle to get started.
Discover Volvo Cars Tampa
Drivers have different preferences and budgets. We may be able to structure a custom lease deal to cater to your needs. If you're looking for a low-rate auto loan or a $0 money-down lease deal on new cars, we invite you to apply for an auto loan through Volvo financial services for current financial specials. If this is your first time coming to see us, you can take these directions to our dealership.
Frequently Asked Questions
Does Volvo Cars offer zero percent financing?
If you're looking for zero percent financing deals on new Volvo cars and SUVs, we recommend calling our finance department to hear about the current offers available from Volvo Cars. Our dealership regularly offers specials and various incentives on new cars for sale. Apply for financing today and hear about the starting APR available to your credit score.
When can you trade in a financed car?
You can typically trade in a financed car any time after purchase, but it may be advisable to wait at least one year before you trade in your vehicle. Since cars depreciate over time, there's a window where you'll get the most value from your trade-in, and that's when you want to sell your used car for cash.
How can I finance a car with bad credit?
One way to finance a car with bad credit is to borrow as little money as possible. We recommend choosing a used car to finance with bad credit and putting down as much as you can at signing to help reduce the amount of money you're borrowing. One way to do this is to shop our used cars for sale for under $10,000.
How can we help?
* Indicates a required field