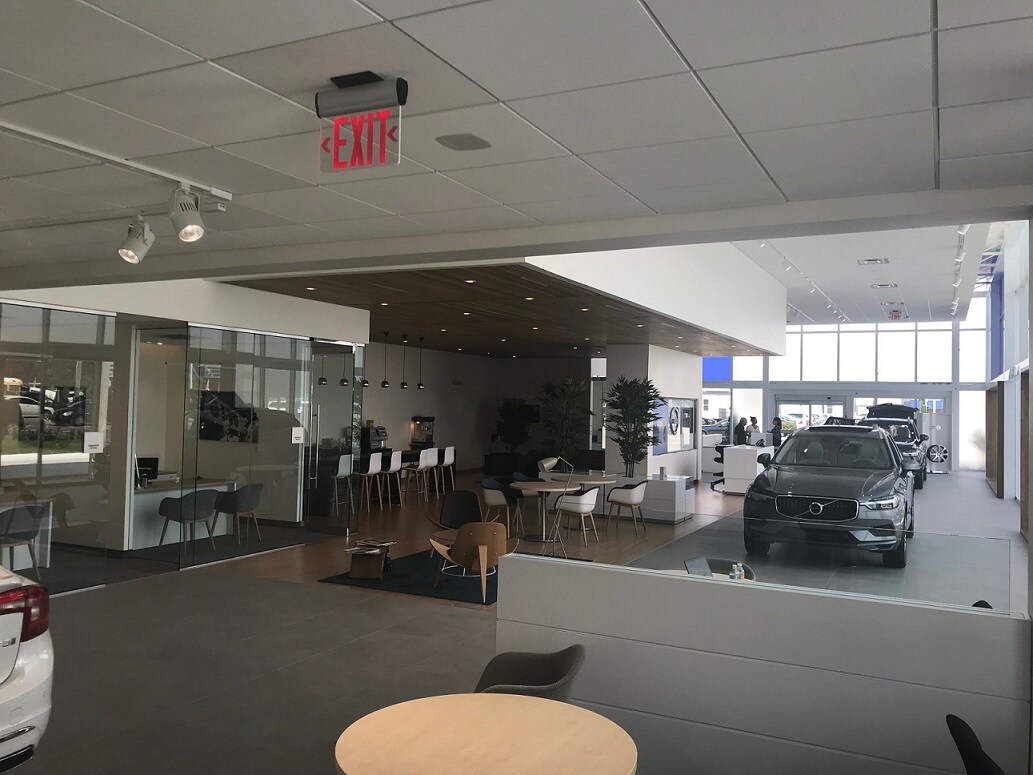 Thanks for taking a minute to learn more about Volvo Cars Tampa. We're really glad you're here. We know that purchasing, leasing, and servicing in the automotive space can have its challenges, and we're here to be the haven where you'll find a relaxed, professional, forward-thinking atmosphere about all things Volvo Cars (and even a few things unrelated).
If you've landed on this page as a step in your buyer's journey and are looking to take advantage of current offerings, jump straight to our monthly lease specials. Otherwise, please spend a few more moments with us to see how everything we do goes to support a better vision of tomorrow by being the best version of ourselves, today.
Our Commitment To Our World
There is a finite amount of fossil fuels remaining on planet Earth. Volvo Cars has set on a dedicated course to enhance mobility solutions in a way that uses renewable energy while upholding the highest levels of luxury and performance. Ultimately, we look to be carbon-neutral by 2040, with ½ of our sales being EV or Hybrid as soon as 2025. We are well on our way to achieving this goal already as our alternative power vehicles boast incredible specs like:
400HP+
Lightning-fast charging
Nappa Leather seating
Nubuck Leather seating
Remote starting and climate control
Vehicle preconditioning
And, of course, exceptional safety is built into every model that we offer. If you are ready to see just how easy it is to own one of these vehicles, you can click here to see our Volvo Hybrid SUVs. Be on the lookout for our Hybrid sedans and wagons, too. There are bespoke editions of each, which offer the most performance in a distinctive, limited-edition package. Sure. The cost-benefits saving on fuel are obvious. But the real dividends of Volvo vehicle ownership are much more rewarding.
Our Commitment To Our Community
When you shop with us here at Volvo Cars Tampa, you do more than just "buy a car." You walk hand in hand with us as we champion a greater cause to mitigate the challenges faced by children battling cancer. For two decades, Volvo Cars has partnered with Alex's Lemonade Stand Foundation, which creates awareness, programs, and relief for families enduring these harrowing challenges.
For instance, purchasing a used Volvo XC60 with us directly impacts our ability to contribute to the greater goal of awareness and fundraising for this cause. If you are interested in participating in any of our events, or if you wish to become a proud Affinity PIN donor with exclusive discounts and pricing, please ask your Volvo vehicle specialist how to participate. Thank you for helping us help others!
Our Commitment To Service
At Volvo Cars Tampa, we strive to create and maintain relationships that last a lifetime. We do that through the exceptional ways we maintain your Volvo vehicle in a stress-free, precise manner at our Volvo Service Center. Did you know that through Volvo On-Call, you can have your Volvo Valet specialist coordinate the pick up of your vehicle, service-loaner drop-off, and return once service is completed? Did you know that we offer prepaid maintenance plans, appearance protection plans, oil change service plans, and more? These value-packed contracts cover older Volvo vehicles, too, and they all come backed by the Volvo Lifetime Parts & Labor Warranty. Call our expert service center to see how this applies to you and your Volvo vehicle.
Here at Volvo Cars Tampa, we look to create an ownership experience that is enjoyable for life. Thanks for spending a few minutes with us. Now let us show you what that means for you.